TCT Show + Personalize is the world's leading exhibition for additive manufacturing, 3D printing products and technology. It has been successfully held for 20 sessions since 1995. After successfully landing in Shanghai, China for the first time last year, it will be smashed again at the Shanghai International Sourcing Exhibition Center from March 10th to 12th.
This year's TCT Asia Show will take the high reputation of TCT Show + Personalize in the industry platform, invite international business presidents and authoritative experts to participate, open up the president's forum and cover aerospace, automotive and additive manufacturing, medical and dental, Parallel forums in applications such as cultural creativity have become an indispensable annual summit in the Asia Pacific region. At that time, Mr. Marc Saunders, Director of the Global Solutions Center for Additive Manufacturing at Renishaw Headquarters, will be invited to give a lecture titled "How to Innovate the Additive Manufacturing Process" at the TCT Asia Summit at 9:30 am on March 10th. In the speech, Renishaw sincerely looks forward to your participation.
As the world's leading provider of measurement and process control solutions, Renishaw will bring its most new material manufacturing platform, the AM 400 and multi-type 3D printed metal parts (such as aerospace, automotive, mold, medical products). Parts, etc.) shines on the scene.
Renishaw welcomes you to our booth D20.
About AM400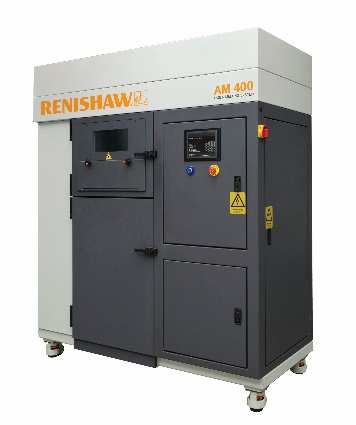 The Renishaw AM 400 is Renishaw's newly developed additive manufacturing platform. It features all the latest upgrades to the PlusPac machine, including an enhanced safety filter, improved optical control software, and improved airflow and window protection systems, as well as a new 400 W optical system with a laser beam diameter reduced to 70 μm. The current AM250 200 W platform is compatible. One of the advantages of the AM 400 is that it can develop parameters that provide higher processing efficiency with the advantage of faster scanning speed while still maintaining detail features and accuracy. Another advantage is the ability to directly transfer existing 200 W material file parameters for the AM250 200 W system. The AM 400's laser power is increased to 400 W, and the beam focus diameter is 70 μm, which enables a faster increase in the melting temperature of the material processing. The energy density is significantly higher than the current AM250 400 W system.
EquatorTM Multi-Purpose Aligner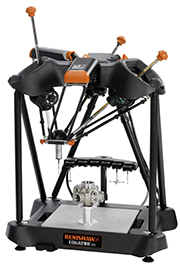 The new Renishaw Equator is a versatile alternative to custom measurements. The system is a software-controlled comparator that verifies and improves performance across multiple industries and applications and is a new alternative to traditional dedicated measurements. The alignment instrument is highly reproducible and unique measurement mechanism based on parallel mechanical positioning structure. It is known as "a new measurement method, and its parallel motion structure enables fast measurement".
About Renishaw
Renishaw plc is a world leader in measurement and spectroscopic instrumentation. The innovative products we develop can significantly improve our customers' business performance – from improving manufacturing efficiency and product quality, greatly improving research and development capabilities to improving the effectiveness of the medical process.
The main products include trigger type probes for coordinate measuring machines, scanning probes, coordinate measuring machine modification, comparison instrument, machine tool touch probe and laser probe, linear grating, circular grating, linear magnetic grating, magnetic rotary encoder, Magnetic chip encoders, Raman spectrometers, laser calibration, dental model scanners and neurosurgical robots.

Open the smart Live Streaming Screen,use our remote control,choose your connect method,wired and wireless,if you are using a android mobile,chose android wireless projection menu,find the screen projection tools in your mobile,and then search the nearby device,you will find an ID and a pin number,click connect.wired connect,use a usb line to connect the screen,you need to download an screen projection apps called flybytemirror,following the instructions,finish the downloading and install,after all these being done,the connection between your mobile and screen finishes.an iPhone can directly connect the screen with its internal tools airplay.after done all these,start your live streaming,you just to pay attentions on the screen,put your mobile away,enjoy your live streaming.
Lcd Touch Screen For Live Broadcast,Mobile Live Broadcast Touch Screen,Lcd Touch Screen Live Streaming Display,Smart Digital Live Streaming Screen
Shenzhen Jumei Video Co.,Ltd , https://www.jmsxdisplay.com