OFweek semiconductor lighting network, high-power LED usually refers to LEDs above 1W, is currently the hottest technology on the market. Since the birth of this technology, high-power LEDs have attracted widespread attention from the lighting industry and consumers around the world for their wide-ranging and full-featured advantages.
High-power LEDs are a major breakthrough in the development of lighting technology, with unparalleled advantages in terms of energy efficiency, cost savings and lighting. High-power LEDs can reach 80 lumens per watt (note: ordinary incandescent lamps have a brightness of 15 lumens per watt and energy-saving lamps have 70 lumens per watt), providing unlimited possibilities for energy savings. In addition, high-power LEDs are 10-15 times longer than traditional incandescent bulbs and 3-10 times longer than energy-saving lamps. In fact, in addition to this, the durability of LED technology has greatly reduced the cost of lighting maintenance. LEDs have better design flexibility than other lighting. The LED system is compact and can be used with sensors or other lighting controllers such as dimmers, daylight controls, and color dynamics regulators.
As regional, national, and urban agencies pave the way for traditional incandescent lighting to newer technologies, high-power LEDs will become more popular in the next few years. Countries around the world (including EU member states such as Japan, Australia, Brazil and Canada) will ban the use of incandescent bulbs in 2012. In the United States, some cities have begun to use LED technology in traffic signals and street lights. With US state laws (such as California State Code Article 24) requiring the implementation of energy-efficient lighting in buildings, it is believed that the United States will double the speed of replacing traditional lighting devices with LED devices in the next few years. Although lighting equipment using LED technology and traditional energy-saving lamps can save energy, LED lighting equipment also has environmental protection functions. Energy-saving lamps contain mercury that causes environmental pollution. Currently, more than 20 US states have enacted legislation restricting the use of mercury-containing lamps.
Today, we stand at the cutting edge of a new era of lighting guided by high-power LEDs. Interestingly, however, we have some widespread misunderstandings about this technology. In order to make this evolving technology more powerful and effective in integrating future technology products, design engineers need to understand the performance of high-power LEDs and all aspects of design integration. The following is a high-power LED lighting designers often engage in five major concept confused, try your understanding of how many high-power LED.
Glass Bowl Food Choppers are our main food choppers. We have 0.6L, 1.2L, 1.8L optional with pure clear and thick glass bowl. Besides, we have molding polyfoam packing for glass bowl and our glass bowl is thick and strong, it is not easy broken. What's more, glass bowl is easy to clean.
Description of Glass Bowl Food Choppers
300W/350W
S/S housing
pure clear and thick glass bowl with double blades
one/two speeds with safety lock
metal gear
6pcs/ctn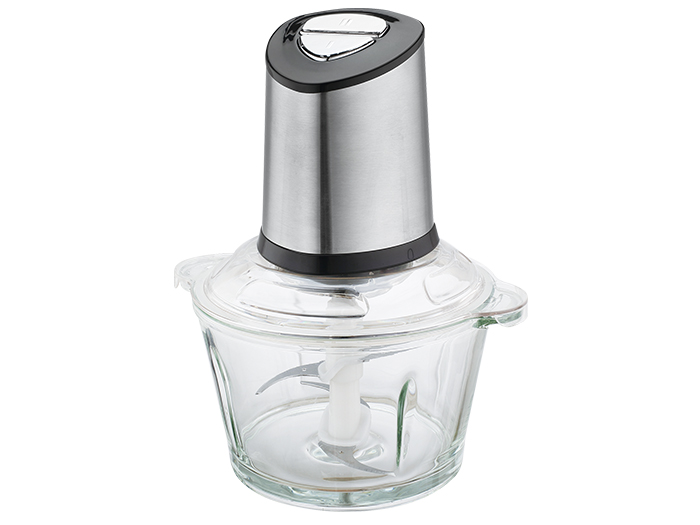 Glass Bowl Food Choppers
Glass Bowl Food Choppers,Glass Bowl Choppers,Kitchen Food Processor,Vegetable Chopper
Flying Electronic Co., Ltd , https://www.flyingelectronic.com