Hongli Optoelectronics recently launched a new generation of 3528-08 0.7W flat structure white light products, and said it is the third generation of dominant white light source after the company launched 1.45 and 1.0mm 3528.
According to Hongli Optoelectronics, this product continues the technological advantages of Hongli Optoelectronics in the field of white light packaging. It adopts the unique optical design and production technology of Hongli Optoelectronics, and its performance is significantly improved compared with the existing products.
The product has a power of 0.7W and a luminous efficiency of 125lm/w. Hongli Optoelectronics can achieve a cost-effectiveness of 1W for about US$0.16, which effectively reduces the cost of lighting applications. It is currently a cost-effective product on the market. And this product is especially suitable for use in bulbs, downlights, panel lights and other lamps.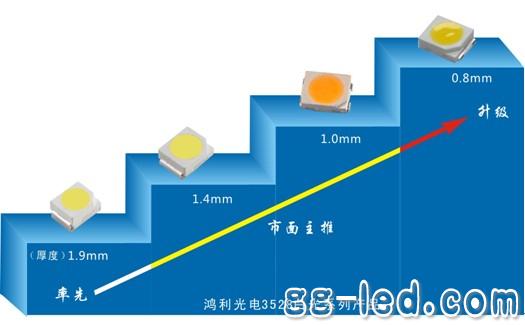 Hongli Optoelectronics said that its 3528 series products are undergoing third-party testing of LM-80. One of the products has been aging for more than 5,000 hours. The test results are very satisfactory. It is expected that 6,000 hours of test data will be obtained soon and LM will be officially obtained. -80 certification, providing practical support for customers to successfully pass ENERGY STAR® certification.

Circuit Board Parts,Circuit Board,Printed Circuit Board,Socket Circuit Board
Dongguan baiyou electronic co.,ltd , https://www.dgbaiyou.com