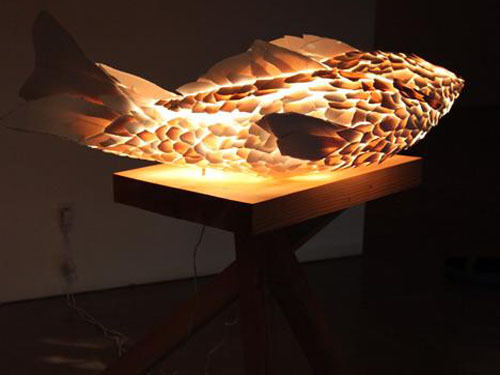 There were rumors that 16 Zhongshan Lighting Factory had received court flyers as defendants for alleged design patent infringement. According to relevant news, the plaintiff Sun Xiaofeng specializes in patent claims, that is, first apply for a design patent on the appearance of the market circulation, and then report the lighting company claims; and for the forensic problems, the dominant method is "fishing for evidence," that is, hire someone, posing Make a purchase sample for the merchant to defraud the company's bank account number and relevant evidence of the transaction.

In contrast, after some companies designed their own original works, they did not apply for a patent but circulated and used it in the market, leading other companies to apply for the patent in advance; some companies believe that certain products are in circulation on the market, and they take it for themselves. However, as a result, none of the two types of practices have survived the alleged infringement and become defendants.

After the incident occurred, many of his colleagues could not help but scream for the above-mentioned "China List" lighting factory. They thought that their practice was in line with the general rules of the lighting industry. They were "innocent" victims. However, regardless of whether the subjective starting point of both parties is based on good or evil, no matter how their peers view it, the result of the loss caused by the 16 lighting factories implicating the case is inevitable, not to mention the fact that the original flaw is the "tort". Emotional drop.

Since no more emotional factors are already working, we may wish to discuss the matter here.

First of all, Sun Haofeng represents Zhongshan City Horizon Lighting Design and Manufacturing Co., Ltd., which uses the general weakness of the protection of intellectual property rights in the lighting industry and adopts the "fishing forensics" method to sue for claims. The behavior is not kind and it is unworthy for most people, but it does not violate it. Under the conditions of the law, "ingenious" evidence is obtained to achieve the purpose of the claim. What it does is an effective method. Judging from the perspective of jurisprudence, these lighting factories did indeed infringe, but they were not subjective. For these 16 companies, the original was a minor one. As a result, the orders did not wait until they received a subpoena from the court. It was simply a "pit".

As a lesson, what inspiration does the above result give us? The core is that companies must strengthen their awareness of intellectual property protection. On the one hand, when encountering products with unknown origins and existing product design orders on the market, it is necessary to increase vigilance and inquire whether the entrusted manufacturer has product patents. For unclear product orders, you must truthfully tell the other party about the risks and disadvantages. If you refuse to confirm or have doubts about product patents, you can go to the relevant intellectual property rights management department to inquire and verify; otherwise, The product is indeed a company's patent, the production is infringement.

On the other hand, after the manufacturers design new products, they must seize the time to apply for related patents. Otherwise, they will be imitated to produce and apply for patents first. They will not only lose their interests, but may also become original infringers. Once the incident occurs, companies need to prove that they are really original designs. It is time-consuming and costly to say no. There are still considerable difficulties. Therefore, in any case, companies must do preventive protection measures in advance.

Second, if the company itself has patents and is counterfeited by other manufacturers, it may be rational to look at it. Don't move against each other through the struggle of your life and death. The cooperation dialogue is not necessarily a good solution. For example, if you have a patent right, I don't have it, but I also want to do it. Can I use resources such as authorized use, paid use, and cooperative development to achieve resource sharing? What kind of cooperation and solution is the company's own right, but it's developed from the industry? From the perspective of cooperation, win-win cooperation and healthy development have always been the theme of the era.

A company owns a patent, but it does not mean that the company can maximize its market share or customer resources. It does not mean that the value of a patent can be maximized. Both companies, you have your patent rights, I have my market channels, you have your R & D advantages, I have my customer groups, each other can develop patent technology cooperation, and work together for a win-win situation. It is reported that the Zhongshan (lighting) intellectual property rights rapid rights protection center handled more than 300 disputes last year. After the coordination process, the two companies developed from the initial confrontation to a few later cooperation relations.

In addition, with the continuous development of the lighting and lighting industry, the challenges of intellectual property rights are not only coming from China. The international intellectual property disputes brought by cross-border transactions cannot be ignored. Similar disputes can also be safeguarded in the country, involving foreign intellectual property disputes, the cost will be different.

To take a well-known example, many of the windows operating systems and CAD systems frequently used by small and medium-sized enterprises in China are pirated products. These software development companies abroad often have regional representations. It is said that from the very beginning, these companies and regional representatives learned from the login server which companies were using pirated software, but they not only did not stop, they even adopted a strategy of intentionally indulging piracy, acquiescing or even encouraging the use of Chinese, and pirated windows and CAD. Functional and genuine systems are basically the same. When the business is small, only a few computers use it. However, when the business is large enough to reach a certain level, such as the development of hundreds of computers using pirated systems, someone calls to let you buy its genuine software. Originally, only 30 companies would be enough. It may require you to buy 50 sets and the price is higher than the general price in the market, otherwise it will complain about your company's use of pirated software. It is reported that Zhongshan (lighting) intellectual property rights rights protection center received a lot of such complaints last year. In fact, most companies in the use of the windows operating system, CAD systems have become accustomed to the situation, it is often difficult to adapt to the use of other software systems, it is almost aggravated.

Perhaps the above examples may not be appropriate, and companies that have experienced similar incidents in 16 lighting companies are not silent. However, the 16 lighting factories that have been accused of infringement and become defendants have once again given their peers a wake-up call. Ownership is a "double-edged sword". Using it well can become a shield for self-protection and ignores the spear that might be attacked.

Features of Curling Bar Sleeve

Materia l: PET
Diameter: custom
Length: custom
Expanding Ratio: 200%
Color: colorful
Melting point: 230 °C ± 5
Tinting strength: 100 ± 5 °C
Fireproofing grade: UL94V-2
Temperature endurance: -50 °C~ +150 °C
Pet Sleeve quality: UL,SGS,Rohs,Reach,etc.

1. Light weight & Flexible & Insulation & UV Resistant & Decoration & Flame-retardant & Durable abrasion resistance & Resistant to chemical degradation, in a wide range of industrial applications.
2. Braided of 0.25mm / 0.2mm Pet monofilament.
3. The open weave construction allows an easy installation on a bundle of hoses and cables, even if some with bulky or large connectors.
PET Expandable Braided Sleeve compiled by the Environmental Protection PET filament diameter monofilament 0.20mm or 0.25mm's made with good flexibility, flame resistance, abrasion resistance and heat resistance, network management can be easily expanded to the original 150% , and it is easy to tighten the various irregularly shaped objects, which can be maintained within a wide temperature range while maintaining a soft, can inhibit chemical corrosion, UV and friction, characterized by its unique mesh also has good ventilation, wire heat diffusion function in a timely manner.
Curling Bar Sleeve
Braided Sleeve For Curling Bar,Sleeve For Protecting The Curling Bar ,Hair Roller Sleeve,Roller Curling Sleeve
Shenzhen Huiyunhai Tech.Co.,Ltd , https://www.hyhbraidedsleeve.com