5 billion optical communication project settled in Danling, Sichuan
According to the information on the website of the People's Government of Danling County, the optical communication high-tech industrial base project with a total investment of 5 billion was settled in Danling County, Sichuan.
Editor's interpretation:
The project has a total investment of 5 billion yuan. The project covers an area of ​​2,000 acres and is constructed in five phases. It mainly produces nano-zirconia new materials, optical communication series, optical and electrical integration products, and special ceramic series products. After the project is completed, the output value will reach 20 billion yuan.
China's third-generation semiconductor is severely restricted by foreign monopoly defense requirements
Compared with the second-generation semiconductor materials (represented by gallium arsenide and indium phosphide), wide bandgap semiconductor materials represented by gallium nitride (GaN) and silicon carbide (SiC) have high power density, small size, and high quality The light nature and broad application prospects are considered to be the third generation semiconductor materials.
Editor's interpretation:
Since China started late in the related research field of the third generation semiconductor materials, it is still facing difficulties in the independent preparation of materials. At the same time, China does not pay enough attention to the basic material issues; once the investment and support are not enough, the relevant talents will be difficult to be attracted, and the problem of talent team construction will gradually become a bottleneck in development.
VERTU and Red Bend cooperate to provide wireless upgrade service
Vertu, the world's top luxury mobile phone supplier, announced today that it has established a partnership with Red Bend Software, the industry's premier firmware over-the-air (FOTA) solution provider.
The partnership continues Vertu 's consistent policy of using the "highest level" suppliers in all aspects of its products, from the beautiful leather design of the phone casing and the production of grade 5 titanium to the selection of internal components, software components and various services.
Editor's interpretation:
Vertu customers expect unmatched service and reliability; working with Red Bend will ensure that Vertu can continue to provide product software improvements and the highest quality user experience in the simplest, fastest, and most trusted FOTA update.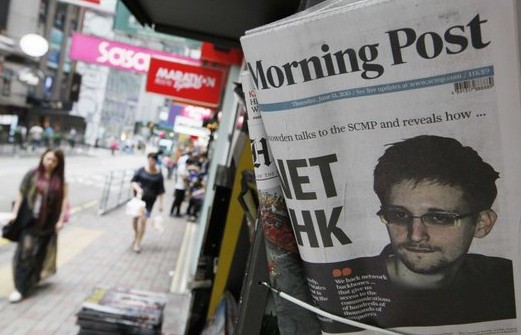 US NSA surveillance system can check the privacy of Facebook users at any time
The US science and technology information website SAI said in an article on Wednesday that an Internet surveillance system developed by the US National Security Agency (NSA) can view any Facebook user's chat history and other types of privacy information at any time.
Editor's interpretation:
The prism door is upgraded again, how to ensure information security? Is there internet privacy?
United States, Britain and other countries' intelligence agencies ban Lenovo computers, saying there is a "back door"
A number of British media quoted an internal ban just disclosed on the 29th, saying that the intelligence and defense agencies of the United States, the United Kingdom, Australia, New Zealand and Canada have banned Lenovo computers at the confidential level for several years, because "a large number of tests have proved There is a "backdoor" hardware loophole, which is easy to be remotely controlled by intruders. "
Editor's interpretation:
Lenovo Group said: We do not know of this ban, and we have never received any information about the ban. We cannot respond to this. As always, Lenovo maintains a good and solid relationship with our government customers.
NEC announced to fade out of the smartphone market and stop developing new products
NEC announced on Wednesday that the company will stop developing new smartphones and fade out of the smartphone market. The company 's smartphone business will be limited to existing products in the future.
NEC Chief Financial Officer Isamu Kawashima said: "We entered the smartphone market late and have been unable to develop attractive products, so we decided to fade out of the smartphone market."
NEC is said to have negotiated with Lenovo and it hopes to sell its smartphone business to Lenovo, but the negotiations between the two parties broke down earlier this month and failed to reach a deal.
Editor's interpretation:
Although NEC used to be Japan's largest mobile phone manufacturer, NEC's current share of the Japanese mobile phone market is only 5%, lagging behind other Japanese manufacturers such as Fujitsu and Sony. NEC has not completely withdrawn from the mobile field, it will continue to develop and produce feature phones and tablets.


Rental LED Display is mainly used for stage business, light weight, easy to install and transport. both indoor and outdoor. You can disassemble cabinets, modules and power supplies without any tools for Rental Led Screen. Easy to replace any parts, such as module, power supply and receiver. Both Neutrik and Harting power, signal connectors available. Linsn and Novastar control system. Outdoor waterproof SMD 3535 and 2727 LED lamps. High refresh rate and brightness. low power consumption. Pixel pitch from P3.9mm, 4.8mm P5.9mm, P6.2mm, P8 and P10mm. Packed in waterproof flight case for easy transportation. 220-110V power input and DVI,HDMI,SDI,DP signal input.Curve installation is available.Inner and outer both up to 10°.Excellent heat dissipation and noiselessness with ultra no fans.
We`re Rental Led Display In Party Manufacturer
Excellent thermal performance..
Save time:build quick, fast maintain, easy to loading or unloading.
Outdoor rental panel is Lightweight design, less workload. Save time and cost. Easy transportation.
Macromolecular flexible mask with glareless surface and better contrast ratio.
Intelligent LCD monitor for indicating working time and temperature.
Equipped with multifunctional video processor to get better image quality and scale resolution.
Automatic color calibration, larger viewing angle, wider range of audience, to meet the delicate color requirements.
Rental Led Display,Rental Led Screen,Rental Led Display In Party,Rental Led Screen Display
Shenzhen Bako Vision Technology Co., Ltd. , http://www.rentalleddisplays.com