In the previous issues, Xiaobian brought you three technical content for the mainstream mobile VR processing core in the market today, including Qualcomm Xiaolong 820, MediaTek X30, Rockchip RK3288 and so on.
To know the current VR market, in addition to Qualcomm and MediaTek, the mainstream mobile VR chips include Samsung Exynos8890, Huawei HiSilicon 955, and other domestic and foreign companies such as NVIDIA, ARM, AMD, Quanzhi, Huawei, Zhongying Electronics, etc. Many manufacturers have launched various VR product chip solutions in the field of mobile VR. It is said that Samsung also plans to launch the first VR-specific chip in 2017. So today, I will expand the content related to the mobile VR processor.
First, Huawei Haisi Kirin 955 processor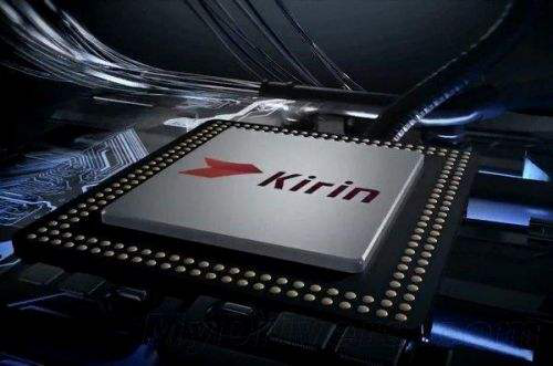 The Huawei HiSilicon 955 processor uses TSMC's 16nm FinFET+ technology for mobile platforms and is an improved version of the 16nm FinFET process from TSMC for the Apple A9 processor.
Kirin 955 is the first official commercial product of TSMC's 16nm FinFET+ process. It uses an 8-core ARM Cortex-A72+A53 architecture. Four A72 cores are clocked at up to 2.5GHz, and four A53 cores are up to 1.8GHz. The Snapdragon 820, the Haisi Kirin 955 has more cores and runs at a higher frequency. In addition, Kirin 955 has a low-power core called "Micro-IQ5", which is similar to Apple's M9 coprocessor, which is used to process various sensor data of mobile phones.
Kirin 955 graphics unit GPU uses ARM's Mali-T880, running at 900MHz, supports OpenGL ES3.2, Vulkan 1.0 and DirectX 11, but it is difficult to meet the performance requirements for the current mobile VR graphics technology, and is limited to viewing panoramic video. And images. Video decoding is the strength of the HiSilicon chip. Kirin 955 supports the mainstream HEVC [H.265], H.264 and other popular video encoding formats, and supports up to 4K resolution video playback.
In addition, Kirin 955's audio CODEC is HI6402, which supports 24-bit 96kHz high-pitched audio specifications.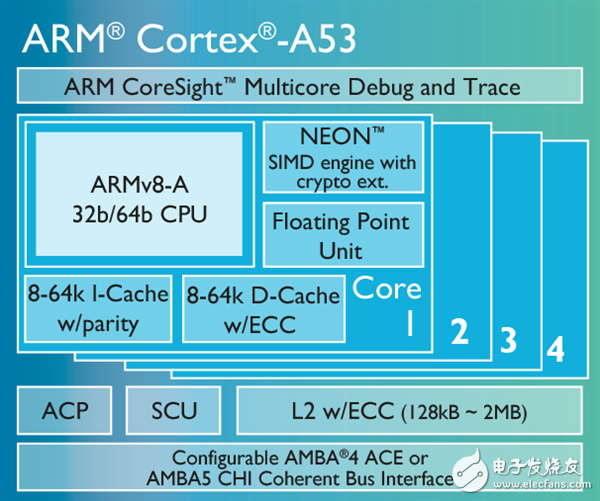 ARM Cortex-A53 architecture diagram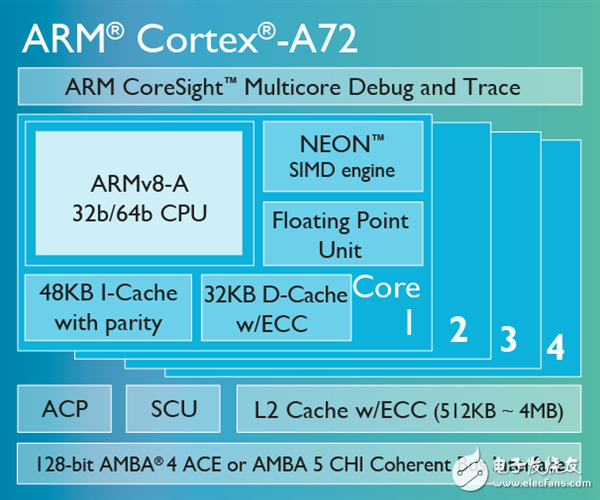 ARM Cortex-A72 architecture diagram
At present, Huawei's P9/V8 smartphones are equipped with Hess Kirin 955 chips. Huawei's exclusive Huawei VR products for mobile VR were officially launched at the P9 conference in April last year, which is Huawei's first VR glasses. According to the introduction, Huawei VR is the world's first mobile VR product that supports 360 vision and sound field synchronization, and is the first to call, SMS, WeChat, virtual and real-world one-click switching." Listening seems very powerful, as for the experience, or look Personal preference!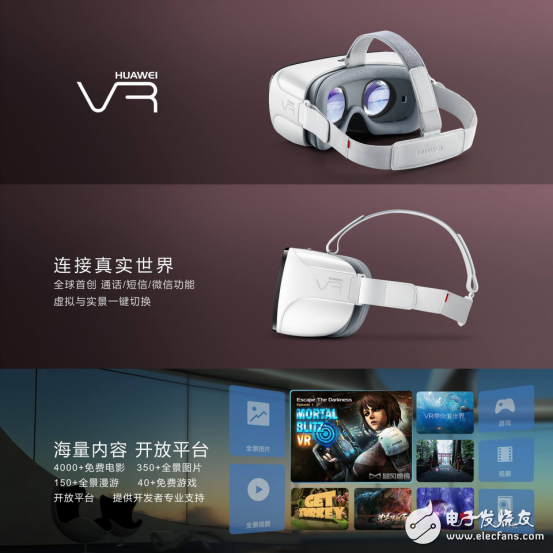 Huawei VR first call / SMS / WeCs function, support real and virtual one-button switching
Second, NVIDIA mobile processing Tegra K1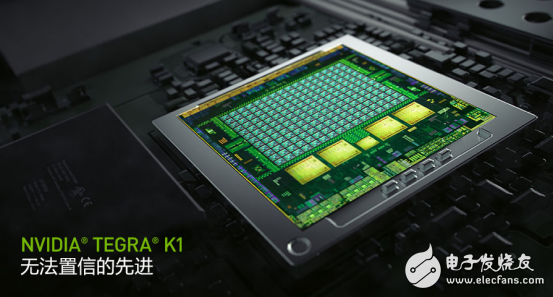 As the leader of the graphics processing industry in the industry, Nvidia will not fall behind in mobile image processing. It has introduced a number of mobile core processors, including TEGA3, TEGA4, and TEGRA K1 series chips. Here is a detailed introduction of NVIDIA, the newest core Tegra K1, which is known as the universe.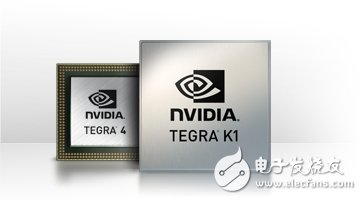 Tegra K1, the most powerful core in the universe
The innovative new Tegra K1 processor includes the NVIDIA KeplerTM architecture GPU, which is no different from the GPUs used in the world's super-powered supercomputers and PC gaming systems. This GPU is not only powerful but also very energy efficient. This means you can now enjoy even more incredible graphics performance, powerful computing power and true features on every mobile device with Tegra K1.
NVIDIA KeplerTM GPU with 192 NVIDIA CUDA® cores - NVIDIA Kepler is an versatile GPU architecture that spans the entire spectrum from supercomputers to PCs and mobile devices. With this architecture, users can enjoy an amazing array of innovative technologies, including games, photography, media, and the Web. It's an unprecedented fusion that combines stunning visual performance with breakthrough energy efficiency.
NVIDIA 4-Plus-1 (4-Plus-1TM) Quad-Core ARM® CortexTM-A15 CPU - Tegra K1 combines the Cortex A15, an advanced ARM CPU, with a third-generation power-saving core for record-breaking Performance level and battery life. NVIDIA's variable SMP (Symmetric Multiprocessing) architecture enables four high-performance cores to be fully enabled for maximum performance when needed, and each core can be automatically enabled and disabled independently of workload.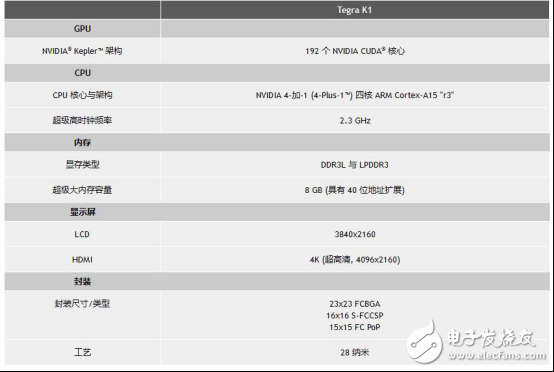 TEGRA K1 processor specifications
Third, Shanghai Yingfang electronic custom VR chip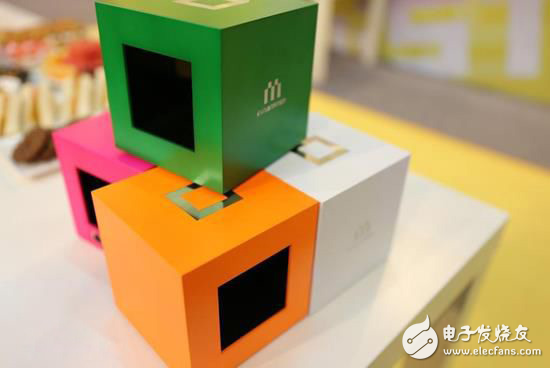 Shanghai Infront Electronics customizes miniStaTIon VR chip for Tencent
In November 2015, Tencent released the miniStaTIon micro-game console in Beijing. This model is based on the Android lightweight system platform, which can be used as a monitor by computer, TV or projector, and as a main peripheral controlled game device. Later, after dismantling, the main chip of miniStaTIon micro-game machine was a custom chip specially designed for game VR developed by Tencent.
Shanghai Infront Electronics is a professional integrated circuit design company specializing in the development of mobile Internet terminal application processor chips. Typical applications are tablets, smartphones, cameras and cameras; it also provides partners with integrated solutions for systems, software and chips.
Basic information and features of this custom chip:
· The internal use of high-performance 128-bit processor, said to be different from the current mainstream 64-bit processor, more efficient in data processing; so ultra-low latency data processing can be achieved.
· Multi-channel multimedia data can be processed in parallel, including audio, video and interactive data;
· Advanced image processing and transmission technology; these should be important technologies for ultra-high-speed wireless cross-screen transmission.
· Special algorithm optimization for VR technology.
· It is not excluded that the success of Infront Microelectronics' customized chips will drive the company to gradually introduce generic products for the sales of VR vendors.
The miniStaTIon micro-game machine uses a 28-nanometer process with a quad-core 1.8GHz processor. The graphics processor is MaliT764, 2GB memory +16GB storage, and supports up to 4K*2K60 frames. It also has dual WiFi antennas and Bluetooth transmission.
Kable-X (Suzhou) Technology Co., Ltd. has high-tech production equipment and testing instruments, and has achieved the vertical integration of some main materials. It has established a complete quality control system by directly purchasing foreign original materials and parts. At the same time, the company has also Passed the certification of high-tech enterprises and obtained 25 industry patents, as well as strong original parts channel resources, with the ability to integrate wiring harnesses and electronic components, hardware, injection molded parts, etc., and actively participate in customers' initial Product design and selection to meet the various needs of customers.
In addition to providing wiring harnesses for domestic auto companies in China, we also provide high-end custom wire harnesses for Italian FIAT. In addition, our FAKRA Wiring Harness is also commonly used in cars.
Our Medical Cable Assembly and Industrial Cable Assembly are also produced a lot.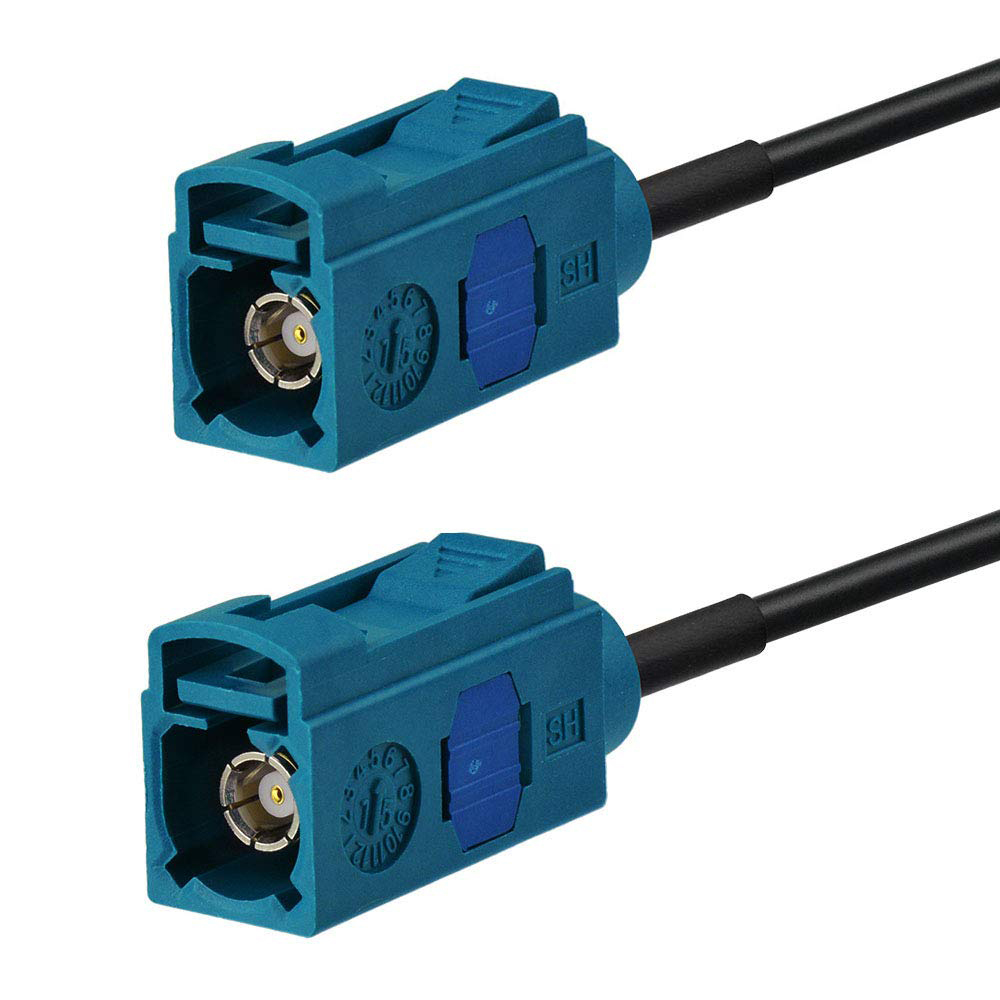 Fakra Wiring Harness,Fakra Wiring Harness For Sale,Wiring Harness,Radar Beam Wiring Harness
Kable-X Technology (Suzhou) Co., Ltd , https://www.kable-x-tech.com