TSMC Solid State Lighting announced the launch of the TH3 and TM series of products and will showcase the two products and their applications at the 2013 Guangzhou International Lighting Exhibition. Both products use a flip-chip structure developed by TSMC Solid State Lighting, and its superior reliability features will help customers achieve high-end lighting applications.
The TH3 is a 3030 SMD bead that can be driven up to 3W. It has a stable and continuous conductive contact, as well as fast heat conduction and low light attenuation. The minimum thermal resistance is 4.5 °C/W, and the high efficiency can be maintained at a high driving current of 700 mA, and the cold heat lumen ratio can reach 90% at 85 °C, and the luminous efficiency is maintained above 95%. TH3 provides excellent reliability and a wide range of applications, including general indoor lighting and direct-lit backlighting, to meet customers' needs for better cost performance.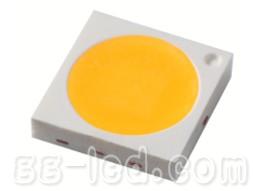 TH3
The TM series is the only COB on the market with a flip-chip structure. It has a minimum thermal resistance of 0.2 °C / W, a cold-to-heat lumen ratio of 90% and a precision single color of less than 3 MacAdam. At the same time, the COB architecture makes it easy to assemble and has no ghosting effect. It is suitable for products such as spotlights, downlights, high ceiling lights, wall washers, PAR lamps, etc.



TME TMG

In order to be able to serve customers in mainland China more actively, TSMC Solid State Lighting Company stated that it will apply in accordance with relevant laws and regulations, set up a business and application technical support service office in Shenzhen to expand its business nearby and provide customers with the fastest and fullest. The service meets the customer's demand for optical and electrical thermal integration and jointly expands the fast-lighting LED lighting market.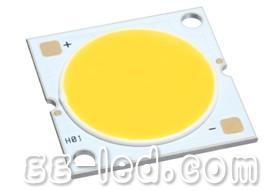 TMH


The TH3 and TM series are now in volume production. In addition to the business contact window of TSMC Solid State Lighting, customers can also be authorized by Shenzhen Tailian Solid-State Lighting Co., Ltd., such as Shenzhen Baolian Supply Chain Service Co., Ltd., Graymont Technology (Shenzhen) Co., Ltd. and Puquan Electronics Co., Ltd. Order products.

TSMC Solid State Lighting Co., Ltd. will participate in the 2013 Guangzhou International Lighting Exhibition (Guangya Exhibition) held in Guangzhou on 6/9-6/12. The TH3 and TM series products and applications will be displayed at Booth A20 in Hall 10.2.

We adopt the advanced technology imported from Europe, patented technology, specialized software to optimize the design for 11kV cast resin Dry Type Transformer. The core is made of cold-rolled grain-oriented silicon steel sheet which cut in step-lap by GEORG Germany TBA core cutting lines and laminated by the method of fifth-order step-by-step stacking technology, enabling the no-load performance of the core to improve greatly. The epoxy resin from American HUNTSMAN is adopted for the windings which casted in the vacuum resin casting machine imported from HEDRICH, Germany. The winding material ensures good permeability, no bubbles occur, which leads to minimum partial discharge. The HV and LV winding mate with each other tightly, which ensures solid strength of structure and capability to withstand short circuit and vibration. Under normal service condition, the service life of dry type transformer is 30 years. No crack will form on the surface of transformer winding due to temperature variation as long as the transformer runs under normal service condition.
11Kv Transformer,11Kv Dry Type Transformer,11Kv Cast-Resin Transformer,2500Kva Dry-Type Transformer
Hangzhou Qiantang River Electric Group Co., Ltd.(QRE) , https://www.qretransformer.com