[High-tech LED] Recently, the US Consumer Product Safety Commission and Corvest Acquisition Inc. (now Camsing Global LLC) jointly announced a voluntary recall of Chinese-made LED nightlights and recommended that consumers stop using them immediately.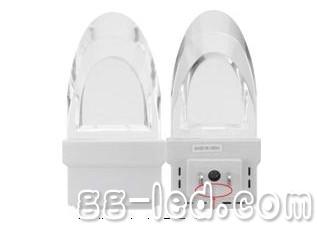 It is reported that the recalled LED night light is 3.75 inches high and 1.75 inches wide. It contains flame-retardant parts, a white or blue LED bulb and a transparent casing, and a plug can be directly inserted into the socket. The words "Model SBD01", "E314462" and "Made in China" are printed on the white plastic base.
The number of recalled goods was about 10,000. The LED night light will be overheated, burned and melted, causing slight burns to consumers. As of now, Corvest Acquisition has received five reports of overheating, smoking and melting of the LED nightlights, but no casualties.

FBELE Dynamic Speaker is Under the same cavity volume, better low frequency output, smaller cavity volume, the same low frequency output!!
They are widely used in Smart phones, pad, ultra-thin notebooks, wearable devices and other electronic products!!
FBELE Speaker( Micro Speaker) is well sold to Europe Country like Italy,Spain,Germany,poland.etc. and also U.S. Brazil,Argentina,Russia.Hongkong,Korea,etc. with more than 20year's manufacturing experience. we have stock of many standard buzzer and Piezo Element,then it can immediately shipped for some urgent order of customer's. also with competitive price..every year,we will develop many new products,and also provide solution for customer's application!!we have customer in the world:Samsung,Bosch,LG,
High quality and stable quality level is our aim,we will do our best to meet customer's request!!
More than 3000type products can meet all customer's request.
Dynamic Speaker
Dynamic Speaker,Bluetooth Speakers,Wireless Speakers,Wireless Bluetooth Speakers
Ningbo Best Group Co.,Ltd , http://www.speakerbuzzer.com