With the continuous upgrading of intelligent HDTV hardware devices, manufacturers have begun to compete in TV software when encountering bottlenecks, and the backbone of TV software is the TV operating system. This is similar to the operation of mobile computers and other devices. Like the system, a good system will bring a spring to a product. After all, people pay more and more attention to the operating experience brought by software.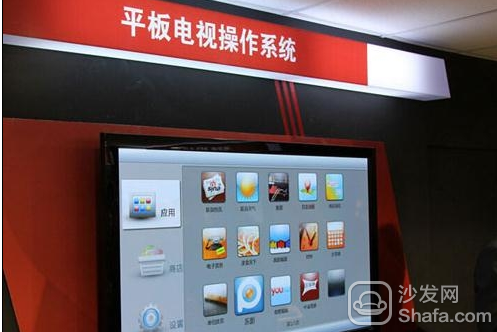 Earlier than Google Android's domestic self-built operating system
Before Google's Android operating system entered the television field, domestic TV manufacturers established their own smart TV operating platforms, such as Konka's OMI operating system based on Linux and Hisense's independently developed HITV-0S operating system. However, due to the relatively few applications of these systems and the inconsistent standards among enterprises, these self-built platforms are difficult to promote. At present, these companies are switching to the Android operating system, or adopt the dual system mode of the self-built platform + Android system.
Android operating system into the mainstream of smart TV
At present, the Android operating system is the mainstream choice for smart TVs, including TCL, Konka, Skyworth, Sony and other TV manufacturers have launched Android smart TV. Since the Android operating system is a fully open platform, software developers can easily develop various program applications and create a large amount of application content.
The expectations of Apple's smart TV iOS system
Recently rumors that Apple will be involved in the smart TV market, launched a smart TV based on the iOS system. At present, the number of Apple iOS application programs has exceeded 500,000. As long as a part of the application is turned into a TV application, this number of orders will be unmatched. In addition, the Apple iOS software development mechanism allows more developers to be happy to develop Apple's applications. In the future, everyone will likely see a lot of Apple's excellent TV program applications. However, from past experience, Apple's iOS system is only used in its own products, other TV companies can only choose other systems.
Some smart TVs have windows operating system installed
In the market, you can see that the operating systems of windows are installed on smart TVs such as TCL, Haier and Hisense. The windows operating system has accumulated a large number of applications on computers for many years. If these applications can be converted into television applications, this will be unmatched by other systems. However, this idea is currently unworkable on mobile phones and tablets.
disease virus Antibody Test Kit /Antibody Test kit coronavirus

New Coronavirus antibody detection: assist clinical diagnosis, as a supplement indicators for nucleic acid detection

Test samples: serum, plasma, venous whole blood

Sample capacity: 10uL

Intended usage:

This kit is used for qualitative detection of New Coronavirus(2019-ncov) antibodies in human serum, plasma and venous whole blood samples in vitro.

It is only used as a supplementary test indicator for suspected cases with negative detection of New Coronavirus nucleic acid or used in conjunction with nucleic acid detection in the diagnosis of suspected cases. Restricted to medical institutions.
Antibody Test
Antibody Test Kit,Hiv Antibody Test Kit,Antibody Rapid Test Kit,Disease Antibody Test Kit
Guangzhou HangDeng Tech Co. Ltd , https://www.hangdengtech.com