In the homepage of Siemens Home Appliances China official website, there has not been any information about the incident of "freezer door closed".

The communication video of Geerke, president of Siemens Home Appliances China, and consumers was hidden behind the advertising link of "Fridge Service". This reflects the embarrassing situation of Siemens: On the one hand, it is reluctant to admit the faults and main responsibilities of the company in the refrigerator door incident, and on the other hand, it shows an affinity under the pressure of public opinion from many consumers and the media.

"China Enterprise News" reporter saw that in this "refrigerator door incident", Siemens ignored the importance of people's experience, over-emphasizing the high-end brand image and reliable product quality.

Decline in market share

The retail monitoring data of Zhong Yekang on 5,932 stores in 746 cities and counties across the country shows that in the first 9 months of this year, the market share of Siemens refrigerators was 8.47%, which was 9.88% in 2010 and 11.16% in 2009. Even falling trend. The ranking of the market from the previous industry was pushed to the fifth place in the industry. The top four were Haier, Midea, Meiling and Rongsheng.

This means that the "Siemens refrigerator door" that broke out at the end of September this year was no accident and was not alone.

"For any company, the short-term market share decline is normal, but it will not be normal for two consecutive years of decline. This shows that Siemens's refrigerator business has problems, which may be strategic aspects such as marketing tactics, or it may be the high end of the enterprise. The strategy has encountered new challenges." Feng Hongjiang, guest professor at Zhejiang Wanli University, believes that in the past, Siemens had won the goodwill of the Chinese people with after-sales services. The company's Ningbo Lingqiao built in 1930 was repaired many times over the past 80 years and it is still as strong as ever.

For this old company with "hundred years of history", its home appliance business failed to continue its consistent "quality and service" concept. "China Enterprise News" reporter learned that since the "refrigerator door incident" occurred, Siemens has always been based on "no quality problems" as the reason has been to take "cold treatment" delays. Afterwards, at the media conference, it was emphasized that "not whether the product can be closed but the consumer wants to shut it tightly," triggering even greater public criticism. In the end, it was suddenly reconsidered that while "emphasizing the quality of products, there was no problem at the same time, they ignored the consumer experience". Not only did they fail to gain recognition, they were accused of slow response.

At present, Gek's apology is subject to new challenges because only the microblogging single channel accepts the problematic customer service requirements and restricts the "conditional refrigerator users to install the door closer". Since Siemens has repeatedly stressed that there is no problem with product quality, why do so many users of refrigerators often experience feedback on the use of "closed doors"? For this hundred-year-old company, is it important for consumers to use their feelings, or is the brand and reputation of the company important? Not only did Siemens fail to give a clear answer, it was caught in the turbulent cycle of ensuring that "brand and reputation" ignored consumer interests.

Business center shift

Not only the "business philosophy" of quality and service, Siemens refrigerators are caught in the "zero-degree preservation technology" cycle in products that directly involve the consumer experience. Over the past eight years, Siemens has been battling in the high-end market with a trick "zero-degree preservation technology". Until last year, it launched the "Zero Vacuum Fresh-keeping Technology". This has further highlighted Siemens' persistence in product development concepts in the rapidly changing business environment with new technologies and new functions in the Chinese home appliance industry in recent years. This has also made its "high-end strategy" challenged by "blind prices."

So far, Siemens has not completely realized "localization design" in home appliances such as refrigerators, but has instead relied on the R&D system of the German headquarters to radiate the Chinese market in the context of "globalization". This means that consumer demand and usage habits from the Chinese market are difficult to seamlessly link with Germany's R&D design system. Instead, driven by the "localization marketing" engine, Siemens refrigerators, with the "high-end strategy" as a banner, have received "big profit" returns from the high-end market.

Regarding the current status of Siemens in the refrigerator business, informed sources disclosed to the "China Enterprise News" reporter that "the competition between refrigerators and other white goods has become increasingly fierce and the profit margins are declining. This has led to the transformation of Siemens' home appliance business in China. ."

Earlier, Wang Weiqing, vice president of Siemens Appliances China, once said that in terms of sales of Siemens products in the Chinese market, refrigerators account for 55%, washing machines 30%, and kitchen appliances 15%. In the next five years, the proportion of kitchen appliances will increase to 20%-25%.
Quick Turn PCB
No matter when you need your QTA boards, we can make it happen. By using our vast network of fully qualified partners we can provide whatever you need...when you need it.
Sample Lead Times on QTA PCBs

Eight layer FR 4 boards in 48 hours no problem!
Rigid Flex circuits in 48 hours no problem!
Military boards in 48 hours no problem!
Let us worry about getting your boards to you on time.
We'll take care of your QTA requirements no matter what they are.
Call us at +86-755-8339 3378 or email your request to service@bentepcb.com or get an instant PCB quote.
Tell our experts what you need and we will provide you with the right PCB fabrication and assembly solution.
About Us:
BentePCB is a professional PCB manufacturing which is focus on double side, multilayer, HDI PCB, rigid PCB and Flexible PCB mass production. The company was established on 2011.
We have two factories together, The factory in Shenzhen is specialized in small and middle volume orders and the factory in Jiangxi is for big volumn.
Why Us?
UL (E492586), ISO9001, ISO14001, TS16949, RoHS certified.
Turnover USD 10-50 million per year.
15,000 sqm area, 450 staff .
Mass Production from single to 16 layers.
Special Material:ROGERS, Arlon, Taconic.etc.
Client:Huawei, SAMSUNG, Malata, Midea,Texas Instruments.etc.
Certification(UL:E492586, TS16949, ISO14001, ISO9001,RoHS):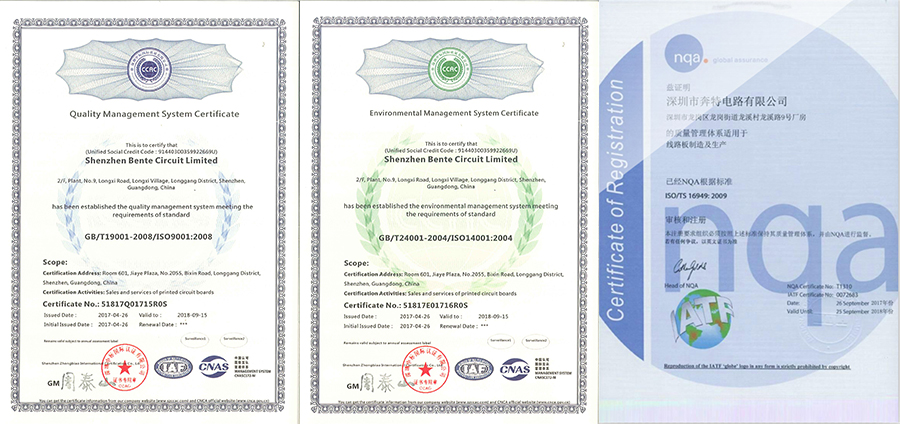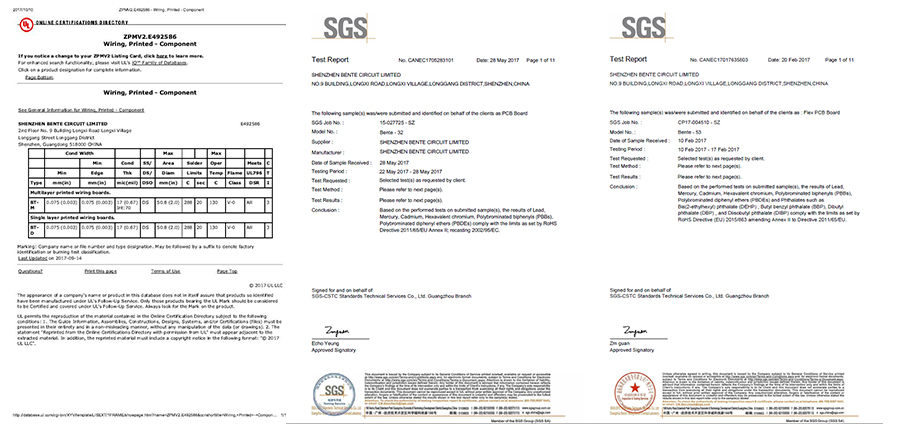 Factory Tour: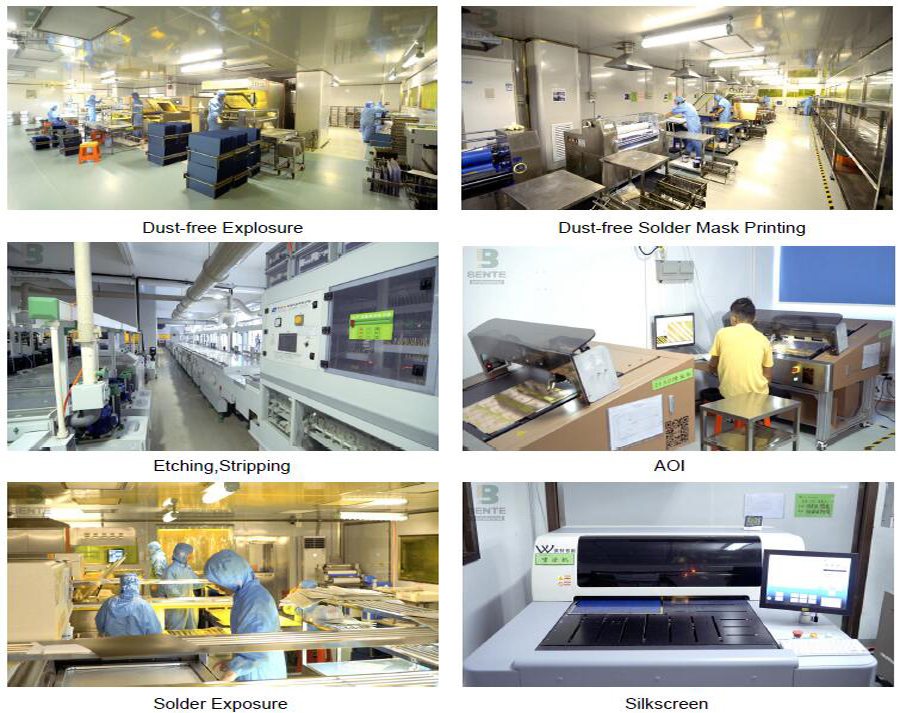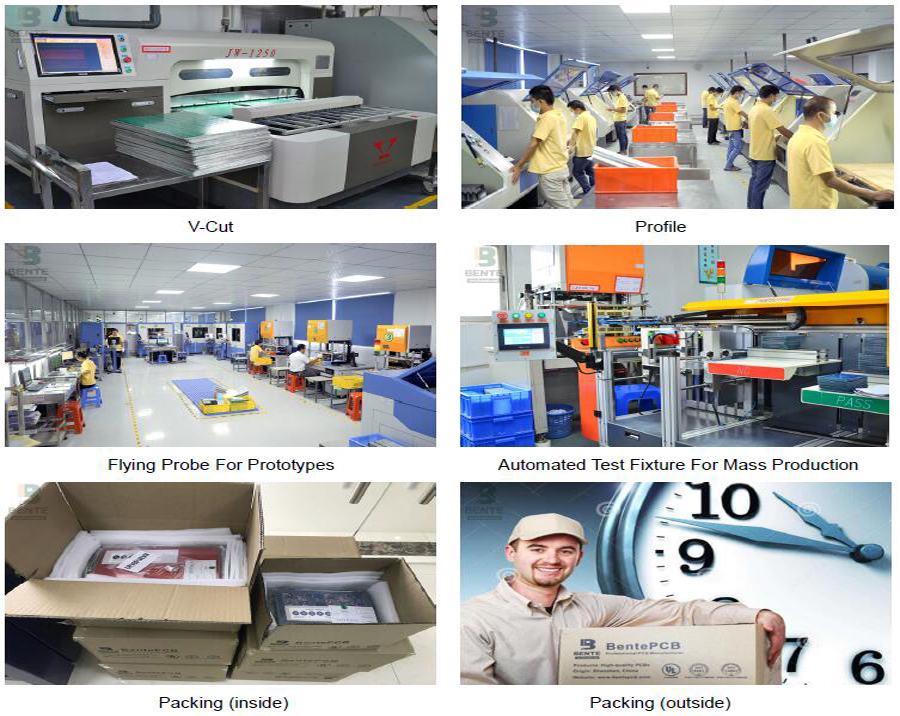 Exhibition:
We Took part in the famous exhibitions over the past years,and got highly appreciation from the top experts,as well as cooperated tightly with them.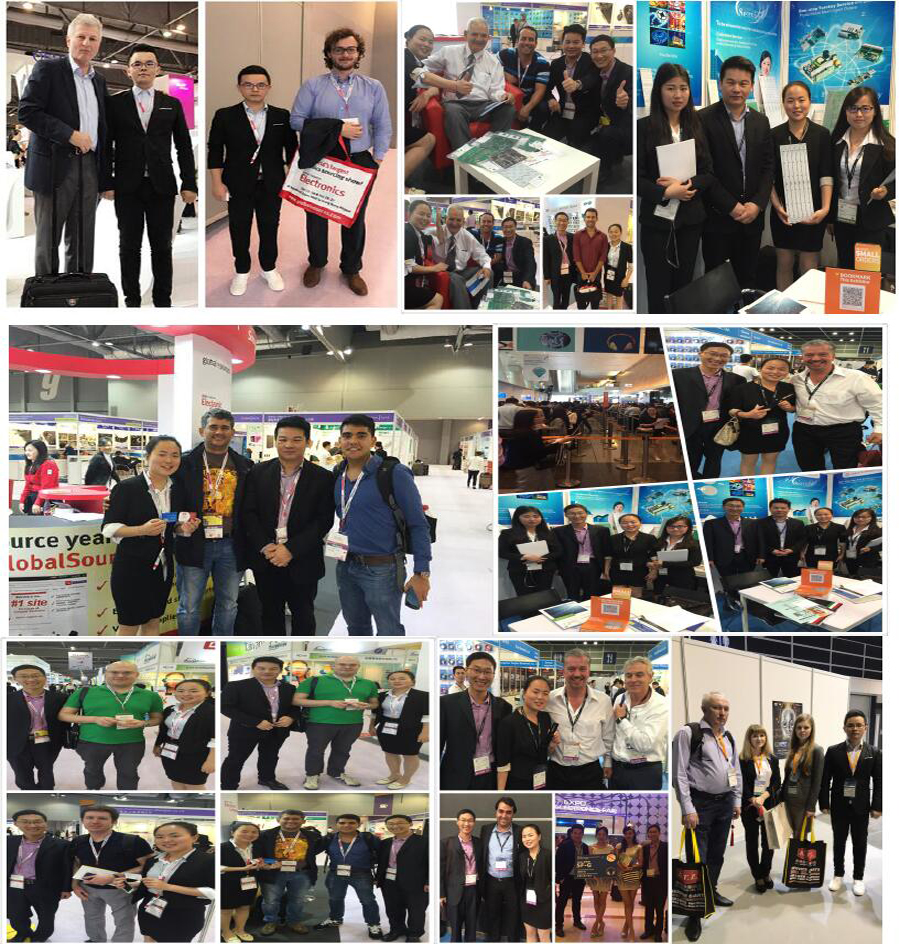 Delivery:
BentePCB offers flexible shipping methods for our customers, you may choose from one of the methods below.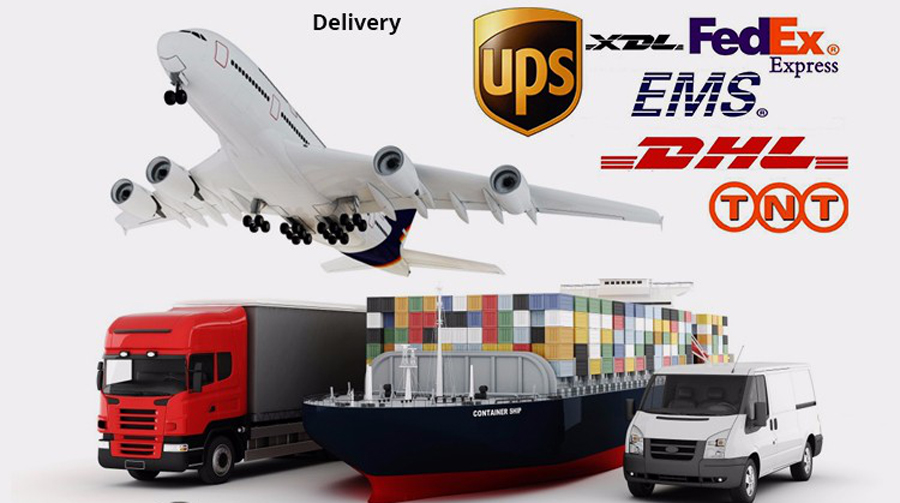 FAQ:
Q1: What does BentePCB need for a customized PCB order?
A: The customers need to provide Gerber or pcb file.If you do not have the file in the correct format, you can send all the details related to the products.
Q2: What is your quotation policy?
A: For the PCB order in large quantity, BentePCB will send you the quotation based on the MOQ of the products concerned, and the price will be reasonable with good quality.
Q3: How long will you send us quotation ?
A: After all files were sent, 2 to 8 hours as per your file.
Q4:What is your minimum order quantity?
A:Our MOQ is 1 PCS.
Q5: How about the service BentePCB offered to the customers?
A: If you have any questions about our products or company, do not hesitate to send us your inquiry toour customer service representatives, Your satisfaction is our pursuits.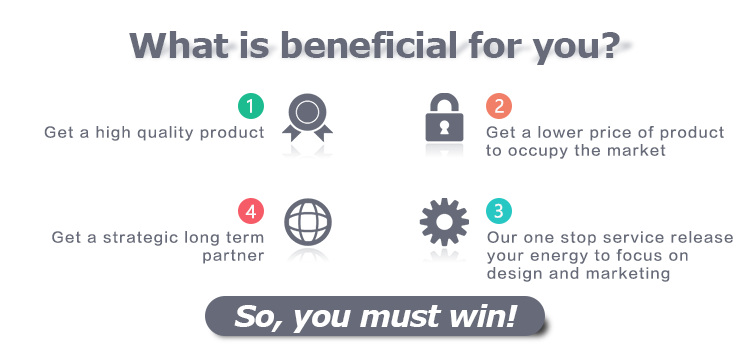 We don`t just sell PCBs .We sell sleep.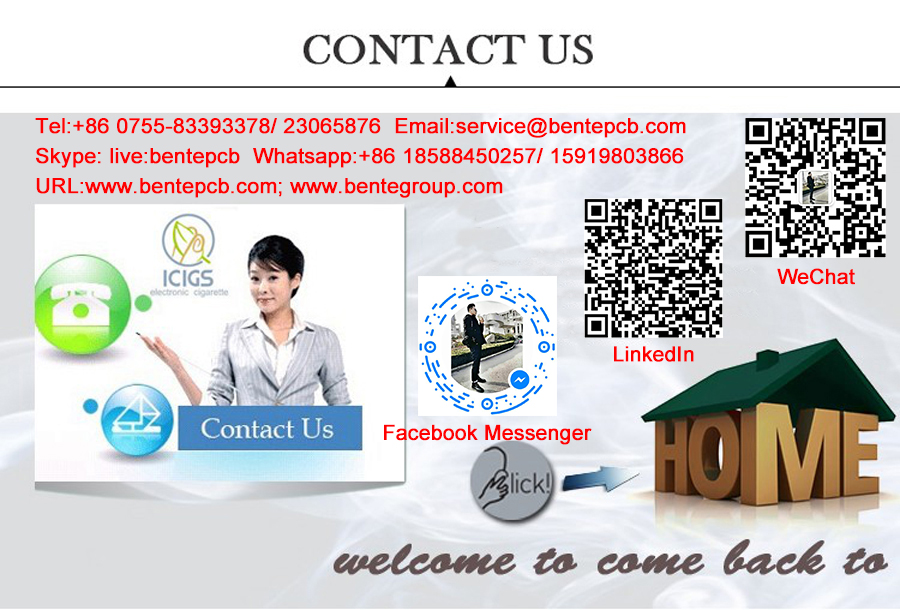 Quickturn PCB, Quick Turn PCB Prototypes, Quick Turn Flex PCB, Quick Turn Circuit Boards
Shenzhen Bente Circuit Limited , http://www.bentegroup.com