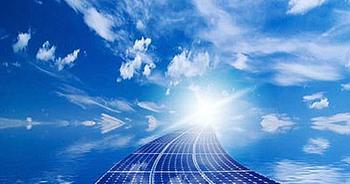 Recently, the European Commission announced that it will impose a temporary anti-dumping duty of 11.8% on China's photovoltaic products from June 6 to August 6. This move not only provoked strong protests from China, but also many opposition voices in Europe. The voice of the "European Cheap Solar Energy Alliance" (AFASE), which represents more than 600 PV companies in Europe, was particularly impressive. In February this year, Global Times reporters met with Torsten Prologisch, the head and spokesman of the alliance, for the first time at the press conference established by the coalition. He throws a loud speech and strongly opposes the EU's remarks on China's taxation of photovoltaic products, leaving reporters with the impression of "fighters." Not long ago, the reporter saw him in front of the EU headquarters building in Brussels. He also saw him organize representatives of AFASE members and held a parade of "destroying 200,000 jobs" in protest against the EU's taxation of Chinese PV products, attracting many pedestrians on foot to inquire. At the time, Progegusa was standing in the middle of the team with his crutches and his leg was recently injured in a traffic accident. The German "fighter" who continues to suffer "anti-photovoltaic taxation" with this injury, why strongly support China's PV companies? Recently, Progegusa accepted an exclusive interview with a Global Times reporter in Brussels, Belgium.
European PV companies will become the "sacrifice victim" of this dispute.

Global Times: Why did the European Commission insist on imposing anti-dumping duties on Chinese PV products? There are two different voices within Europe regarding the taxation of Chinese PV companies.
Progegusa: The European Commission imposed a temporary anti-dumping tax of 11.8% on China, which is an extremely short-sighted diplomacy. European Commission Trade Commissioner De Gucht believes that the "Supporting Solar Energy Alliance" and "Solar World" organizations represent the interests of European photovoltaic companies. He has kept saying that anti-dumping tariffs on Chinese PV products are intended to give support to the EU's photovoltaic product manufacturers. However, taxation will not help European companies. Because European companies cannot provide prices that meet market demand, they also do not meet the growing demand for photovoltaic products from the European market. There is only one result of his doing so, that is, PV product buyers will go to other countries. The biggest winner in this taxation is not European manufacturers, but other Asian countries that export solar panels to the European Union. What we are most afraid of is that the European photovoltaic companies will become the "sacrifice" of this dispute. Two different voices reflect different interest pursuits. European solar panel manufacturers have their interests, and this is too light compared to the interests of the more than 600 European companies we represent.
Global Times: How will the above ruling affect the photovoltaic industry in Europe, China and the world?
Prologis: So far, the negative effects of taxation have been far more positive than the positive effects, as seen from the following three points. First, taxation decisions will cause serious harm to the European photovoltaic industry and the European economy. According to a survey, if the European Union imposes a punitive tariff of 20% on China's PV products, it will cause the EU to lose 175,500 jobs in the next three years and lose a value of 18.4 billion euros in the PV industry; if the punitive tariff reaches 60 %, will lose 242,000 jobs in 3 years and 27.2 billion euros of photovoltaic industry added value.
Second, the taxation decision is in complete contradiction with the EU's public policy to promote the application of renewable energy. The EU's goal is to achieve a 20% increase in renewable energy by 2020, which means that solar energy is more competitive than traditional energy sources. To achieve this goal, users of photovoltaic products must minimize the use of solar energy in the high bills, while also allowing investors to have sufficient profit returns. Only importing Chinese PV products will ensure that Europeans can use affordable solar energy.
Third, the taxation decision did not solve the problem of upgrading the EU's photovoltaic industry. 70% of the value of the PV supply chain in the European Union market is created in Europe. Upstream and downstream suppliers have generated approximately 40 billion euros of output value, contributing 265,000 jobs. Those companies that advocated sanctions against China's photovoltaic products created a maximum of 8,000 jobs. Of the 40 member companies of the Solar Energy World that are required to levy tax on China's photovoltaic products, only eight have 150 megawatts or more of capacity, but in China, photovoltaic companies with more than 1,000 megawatts of capacity There are many homes. The large value-added of China's PV products comes from Europe and the United States, and taxation will also bring huge losses to downstream companies in Europe.
We fight for our own survival

Global Times: Some media said that Deguhte's preliminary findings indicate that the efforts of the European Low-Price Solar Energy Alliance have failed. Is this? Will you continue to pressure the EU on this issue?
Prologis: The European Cheap Solar Alliance has not failed! The fact is that 18 EU member states have opposed anti-dumping duties and they have listened to our opinions. Therefore, the preliminary ruling decided to start with a low of 11.8% instead of directly collecting 47%. Of course, our requirement is that one point should not be conquered! Regardless of the impact of our protests and appeals on the EU's preliminary ruling, we must persist in protesting. We are fighting for our own survival. I am also the CEO of a photovoltaic company in Germany. Our company mainly imports the original photovoltaic products from China for processing. The original company had 30 to 40 employees. Before the preliminary decision was made, I was forced to lay off nearly 1/3 of the staff. Now there are only 20 people. For our companies, employees, and customers, we must fight against the European Union's struggle to levy taxes on Chinese PV products! After consulting and negotiating with the supporters of the alliance, we will be prepared for the next negotiation with the EU. We will prepare the evidence. We will also escalate our ideas and opinions to EU members one by one. We will also let authorities and the media understand the serious consequences of taxation. The enormous value and benefits that China's photovoltaic products bring to Europe are not just the solar panels that benefit them on the European roof, but more importantly the European jobs that they bring.
Global Times: Do you think China's PV products are suspected of dumping in Europe?
Prologis: I am not an expert in the trade negotiation process, but our legal adviser points out that there are many issues that must be denounced. For example, the EU chose India as the third reference country to compare the prices of Chinese PV products. This is an abuse of procedures. Because the capacity and scale of India's photovoltaic products are negligible compared to the size of China. Second, we have to complain about the data used by the EU in the investigation process. Most of them are data from our opponent, the "Support Solar Energy Alliance," which is unfair. This data is not a neutral, reliable basis. We ask the EU to make the investigation process transparent and clear. We are waiting for the EU to reply. China's PV companies are producing PV products according to orders issued by us in Europe. They produce a large number of surplus photovoltaic products. This cannot be blamed on Chinese companies.
There are supporters in all EU countries

Global Times: When does AFASE oppose the EU's sanctions on Chinese PV companies? Since when did it begin? What kind of development process has followed?
Progegusa: As early as last September, when the European Union proposed taxing Chinese PV products, we began to prepare for the establishment of a "parity solar alliance." Our purpose is to bring together the voices of European companies that oppose taxation. , A voice to the EU! Our alliance is a non-profit organization established under the laws of Germany, registered in Munich, Germany and headquartered in Brussels, Belgium. Initially, our members have more than 180 photovoltaic companies, mainly from the United Kingdom, France, Germany, Italy, the Netherlands, Greece and other countries. At the beginning of the alliance in February of this year, these members sent their company's name and profile to our alliance website. The "solar energy alliance" of "Solar World" organization did not dare to announce their membership list because these companies are also afraid to offend China, and they may have to do business with China in the future. Today, we have 630 member companies, all of which can be found on our website.
Global Times: Opposing anti-dumping duties on China's photovoltaic products. How widespread is it in Europe and around the world?
Prologis: Our supporters come from 27 EU member states and all EU countries have our supporters. In our open letter to De Gucht, he was asked to abandon taxation on China's photovoltaic products. This open letter was signed by more than 700 PV companies and 1,300 corporate members in more than 20 countries in Europe. Almost all German political parties have separately communicated with the members of the European Parliament to understand the harm caused by taxation. Important environmental protection organizations in Europe have also warned the European Union against taxation and signed with environmentalists to require the EU to hold a negotiation. This is a negotiation involving 650,000 signatures.
The Huawei Btatery Case clarified to Huawei Mate 9 Battery Case, Huawei P9 Battery Case,Huawei P10 Battery Case,Huawei P10 Plus Battery Case and more models are under designing.All these Huawei Phone Charger Cases are easy to push and pull, convenient to disassemble.With Independent key, and sensitive rebound,it`s overall protection and more safe.Four Power LED indicator:1%~25% / 25%~50% / 50%~75%/ 75%~100% makes you no worry about power again.Large and full capacity makes the Huawei Battery Case long lasting and durable,we promise 1 year warranty time and all of our products have passed CE/RoHS/FC/PSE certificates and our defective rate is very low cause of extreme strict inspection before out of factory.
Huawei Battery Case
Huawei Battery Case,Quality Huawei Battery Case,Useful Huawei Battery Case,Economical Huawei Battery Case
Shenzhen Hequanqingnuo Electronic Technology Co., Ltd. , https://www.hqqnbattery.com